Culture Secretary visits Red Kite Games

Leeds-based studio Red Kite Games welcomed Secretary of State for Culture, Media and Sport Liz Frazer MP as a special guest recently, as part of the government's drive to maximise the potential of Yorkshire's thriving creative industries.
The Culture Secretary was given a tour of the studio to meet the team, and even had the chance to sit down and play Hogwarts Legacy, one of Red Kite Game's most recent co-developed titles.
Ms Frazer also had the opportunity to hear first-hand about our Sumo Digital Academy and the work our apprentices have been doing from Dr Jacob Habgood, Director of Education Partnerships for Sumo Digital, among other programmes and activities that Sumo Digital is involved in - demonstrating our contribution to and improving the creative video games industry.
"I'm extremely proud of Red Kite Games and everything we've accomplished, growing into one of Yorkshire's foremost games development studios," said Simon Iwaniszak, Studio Director and founder of Red Kite Games. "Making games is an exciting and rewarding business.
"We feel privileged to be able to support such a thriving sector and we'll continue to champion its success in the North."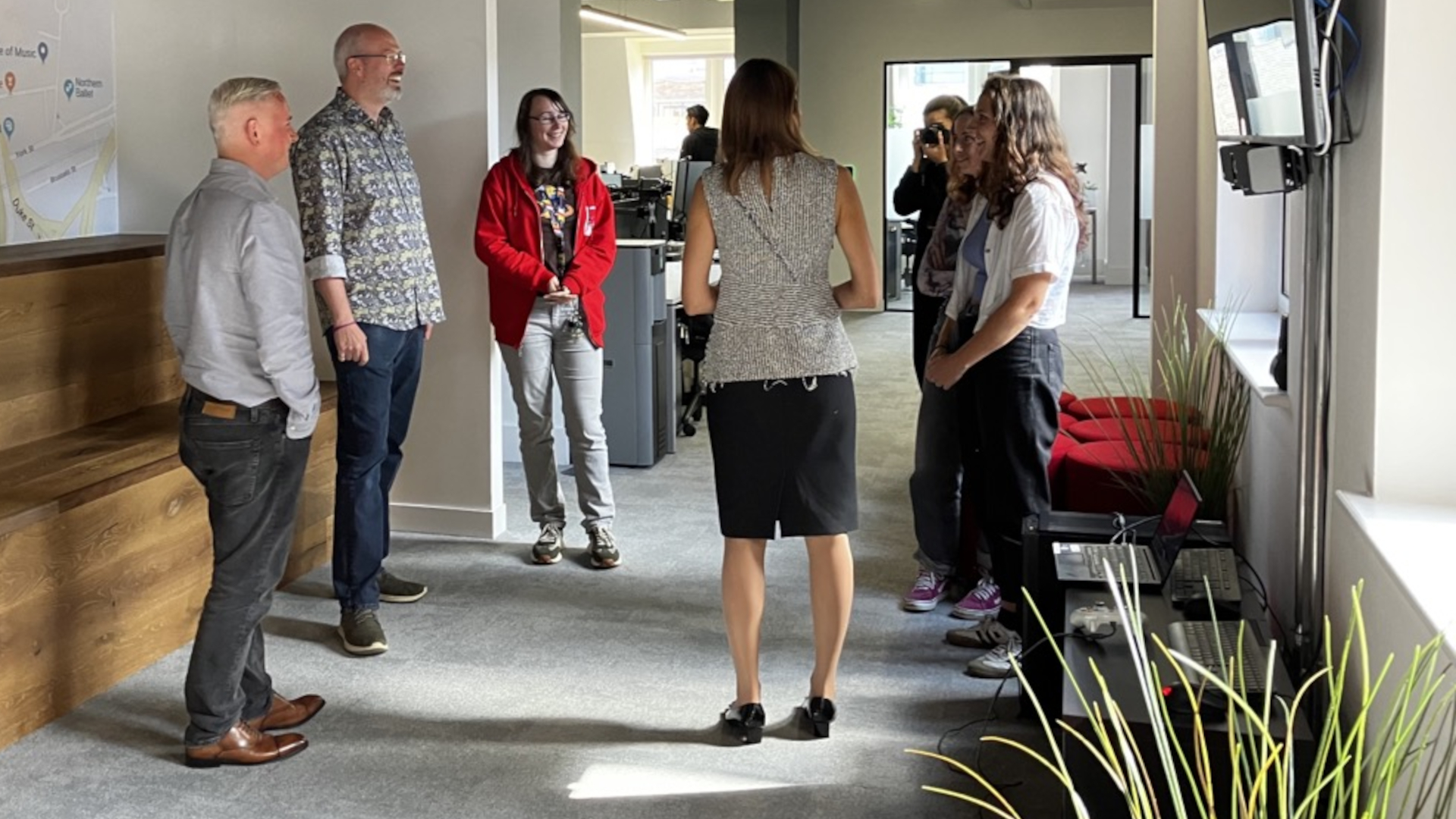 UK creative industries are a true British success story - generating £108 billion a year and employing millions of people across every region. They therefore remain a key area of focus for driving growth and developing skills, in order to unlock potential and create opportunities across the whole country.
"Our creative industries are the best in the world, adding billions to our economy, employing millions of people across the country and acting as a global advert for Great Britain," said Ms Frazer. "It's been brilliant being back in the city I grew up in, seeing firsthand some of the amazing film and fashion businesses that are key ingredients to that success.
"Every day these businesses grow Yorkshire's reputation for creativity and today we discussed how we can work together to maximise the potential of our creative industries, while creating more growth and good jobs right here in Leeds."