Sumo Digital Academy | Meet the first Cohort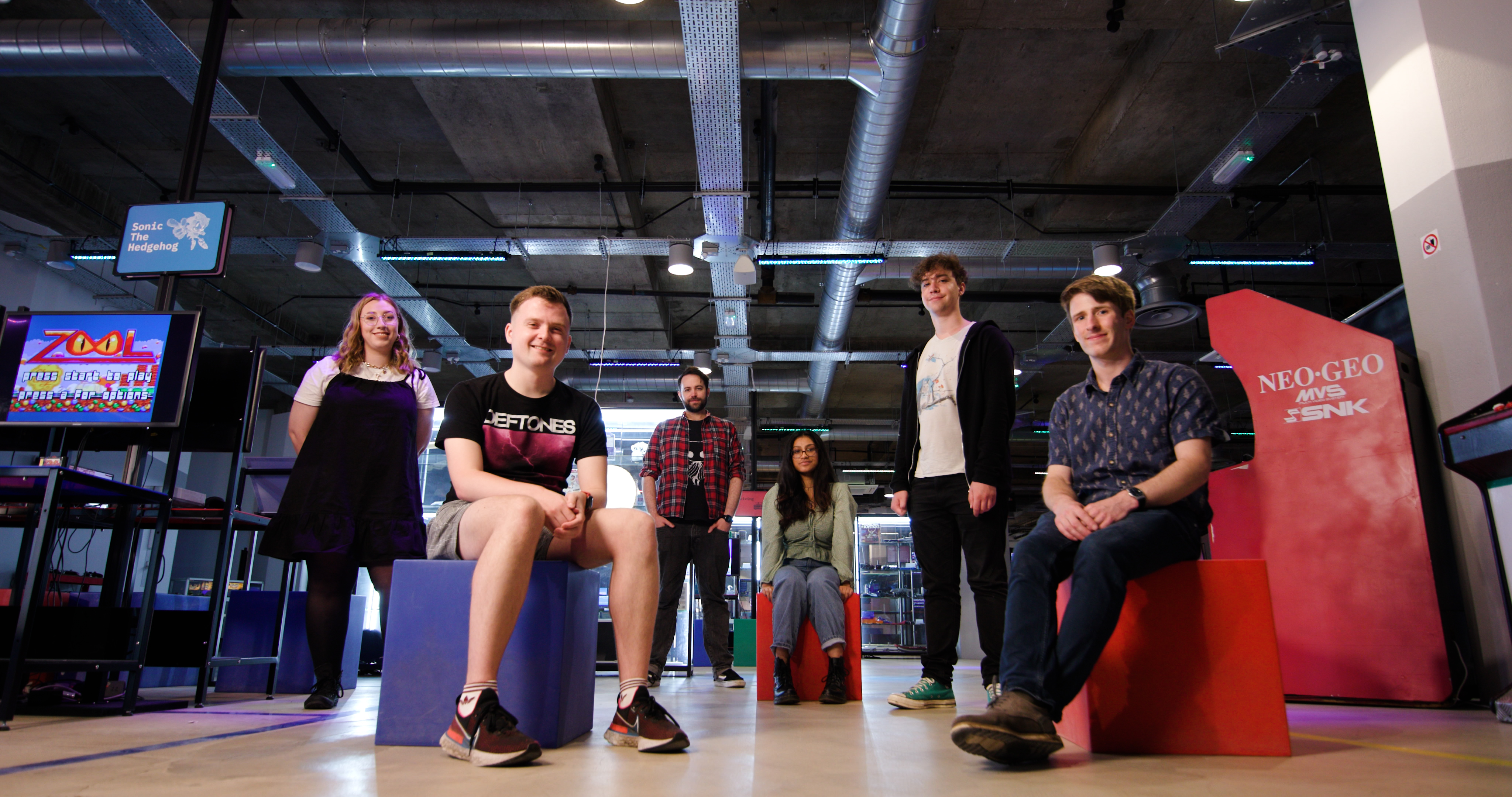 Last year, we launched the Sumo Digital Academy, a talent development programme designed to open doors and remove barriers into the games industry for those who have relevant skills in different industries.
The students, who come from a variety of backgrounds including Physics and Fashion Technology, have worked over the last year to bring Zool Redimensioned - a brand-new reimagining of the classic action platforming adventure - to life!
For the first time, meet the team who have been part of the inaugural Sumo Digital Academy programme and find out more about their experiences.
The Sumo Digital Academy team, made up of: Peter Dawson, Rob Funnell, Atikah Hussain, Owen Lyons, Martyn Mees, Emma Rogers, Sandesh Somani, Bradley Tulley and Tom Wintle, have been led by Sumo Group's Director of Education Partnerships, Dr Jacob Habgood, to develop their skills in game programming and software development.
On August 18th, the first cohort will not only graduate into permanent roles at Sumo but will be releasing their first commercial project, Zool Redimensioned, which is published by Secret Mode.
We're so proud of the team and the amazing work they've done and can't wait to see what they do next!
---
The Sumo Academy is currently preparing to open applications for its second year of interns - due to start in January 2022 - to create more fantastic games and develop the next generation of game development talent. More information can be found here.